Summer Family History Benefit Dinner
Honoring Alan Taylor, Pulitzer Prize Winner
July 27, 2023
6:00 p.m. - 9:00 p.m. ET
Museum of the American Revolution, 101 S 3rd St, Philadelphia, PA
$350
D. Brenton Simons
Ryan J. Woods
The Immigration Revolution of British America, 1600–1800
Kindly RSVP by July 18, 2023 
Join us as we honor author and historian Alan Taylor with our Lifetime Achievement Award in Early American History. He will speak on the topic of population and ethnicity in early America.
Ticket includes access to the museum's exhibits. 
Proceeds of the Family History Benefit Dinner help fund our groundbreaking work, including educational programs, youth outreach, original research and scholarship, diversity programming, publications, and online services and content development.
Dress Code: Cocktail attire.
Lifetime Achievement Award Recipient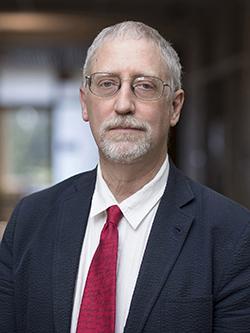 Alan Taylor has twice won the Pulitzer Prize in History, most recently for The Internal Enemy: Slavery and War in Virginia, 1772–1832, which was also a National Book Award finalist. Taylor has written extensively about the colonial history of the United States, the American Revolution, and the early American Republic. His books include Liberty Men and Great Proprietors: The Revolutionary Settlement on the Maine Frontier, 1760-1820 (1990); William Cooper's Town: Power and Persuasion on the Frontier of the Early Republic (1995); American Colonies (2001); Writing Early American History (2005); The Divided Ground: Indians, Settlers, and the Northern Borderland of the American Revolution (2006); The Civil War of 1812: American Citizens, British Subjects, Irish Rebels, & Indian Allies (2010); American Revolutions: A Continental History, 1750-1804 (2016); Thomas Jefferson's Education (2019); and American Republics: A Continental History of the United States, 1783-1850 (2021).
For a dozen years, Taylor served as the faculty advisor for the California State Social Science and History Project, which provides curriculum support and professional development for K-12 teachers in history and social studies. In 2016 he won membership in the American Academy of Arts and Sciences and in 2020 he was elected to the American Philosophical Society. He is the Thomas Jefferson Memorial Foundation Professor of History at the University of Virginia.
Museum of the American Revolution
39.947990013301, -75.14563605
Hotels
The Independence Park Hotel – across the street from the museum. Mention you are here for the NEHGS event at the museum and get a discounted rate.
Philadelphia Marriott Downtown – 1 mile away
Wyndham Philadelphia Historic District – 0.4 mile away
Renaissance Philadelphia Downtown Hotel – 0.2 mile away
Philadelphia Marriott Old City – 0.2 mile away
Kimpton Hotel Monaco Philadelphia – 0.2 mile away