You may request scanned pages from most resources in the American Ancestors Research Center collections. Guests and members may request scanned pages from books, periodicals, or manuscripts in our American Ancestors/NEHGS Research Center. All manuscript and rare book collection copies require authorization from our Special Collections Department.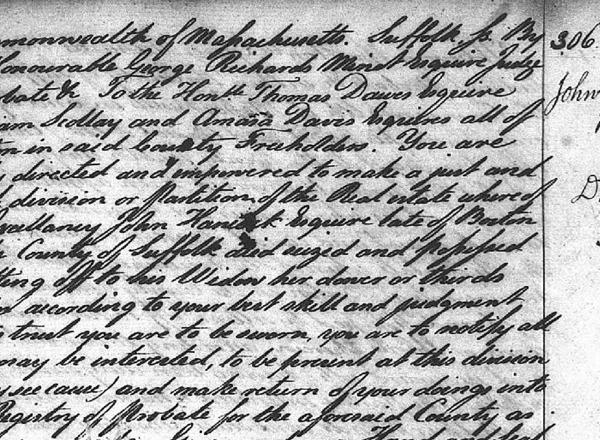 If you do not know the title, author, or call number of the item you are requesting, please attempt a search in our online library catalog. We will not provide scanned materials for a source that is already online. Review our library catalog to see if a digitized version exists online.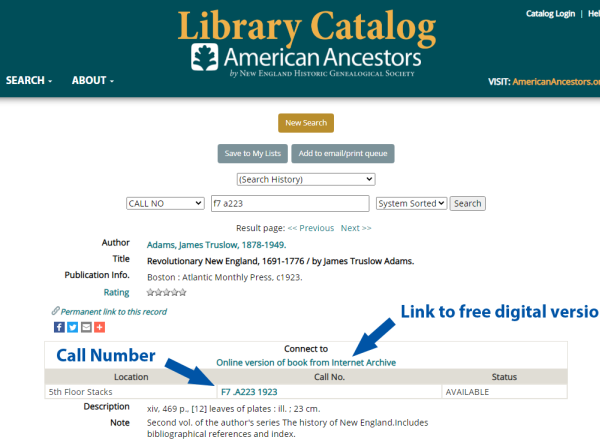 American Ancestors/NEHGS members receive 25 free copies from published books, periodicals, and microfilms per calendar year. (This excludes oversize copies, manuscripts, and rare books.)
For requests from Guests or from members who have exceeded their 25 free copies:
PDFs and JPEG images (suitable for research, classroom, presentations): $0.40 per image
TIFFs (publishing quality): $12 per image
Paper copies: $0.60 per copy
Oversize copies (documents larger than 11x17): $10 service fee plus $5 per page
Plus $10 service fee per every 50 copies. Maximum copies provided = 250
Plus $100 research fee for members and $120 for non-members, if research time is required to locate information in the source to copy (maximum of one hour of research). You will be contacted ahead of time if more research is required.
Requests are generally completed within 4-8 weeks from receipt, depending on the nature of the item being copied and the overall volume of requests.