An award-winning publication
American Ancestors is a unique, full-color magazine that comes out four times a year, and offers compelling information for family historians of all levels. Features cover useful genealogical sources, helpful research strategies, compelling historical accounts, and interesting case studies. American Ancestors is a benefit of membership starting at the Individual level, as both a print publication and an online PDF.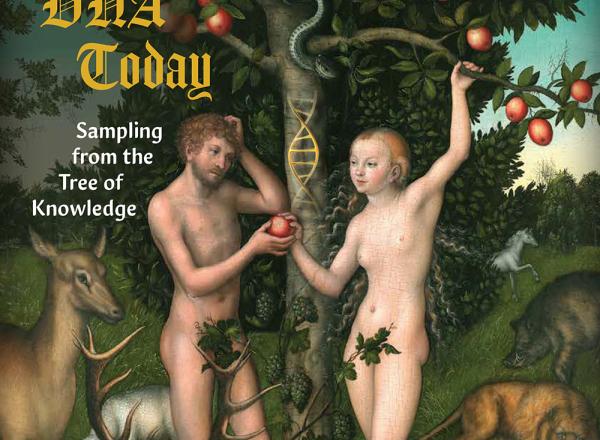 Download an issue for free
Read a sample issue
American Ancestors magazine is a benefit of membership, but if you are not yet a member, you can download this sample issue to experience what you're missing. Our publication is unique in the field of family history, and is rich with genealogical information and advice.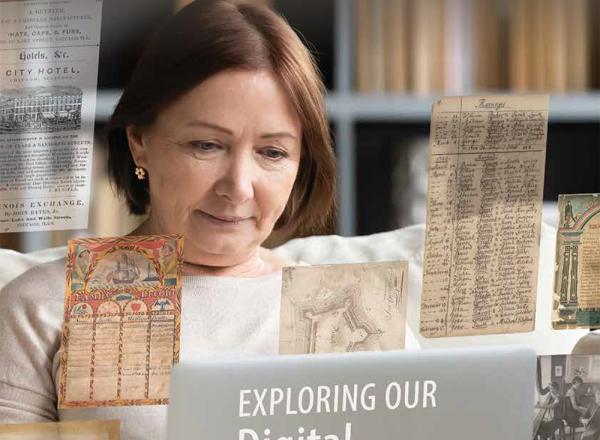 Search all past issues at once
Searchable Database
Use database search to search decades of American Ancestors magazine. 
You can search by several fields, including
First and last name
Publication Years - when the article was published
Keywords - try different keywords like name of article, author name, location, or last name
Article Title Only checkbox - restricts the search to article titles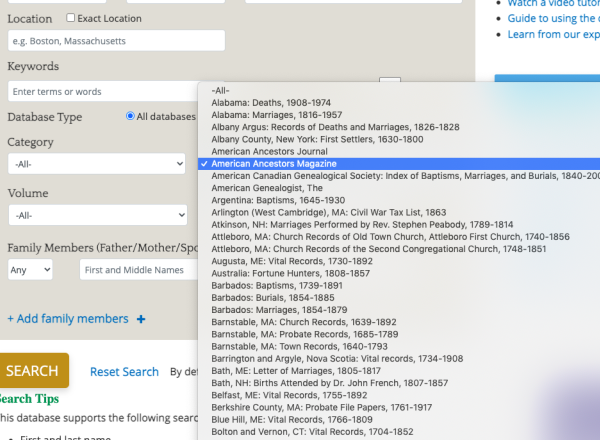 Access the members-only archive
Download a decade of past issues
If you're a member, you can access all past issues of American Ancestors magazine. Make sure you are logged in with your membership account, and you will be able to download any pdf issue of American Ancestors back to 2010. You can also search for articles by keyword or author in the American Ancestors magazine database.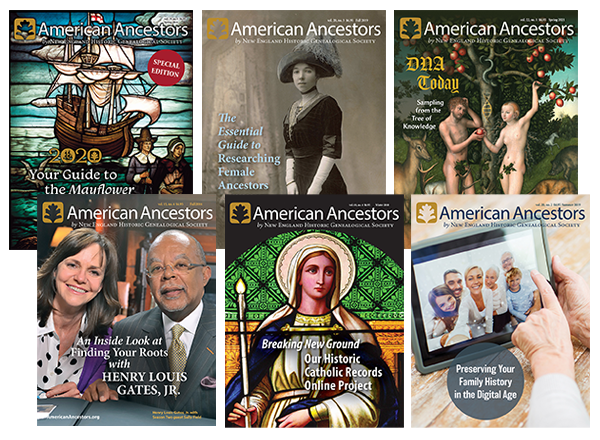 LETTERS AND FEEDBACK
Please send letters to American Ancestors, 101 Newbury Street, Boston, MA 02116 or magazine@nehgs.org. We regret that we cannot reply to every letter. Published letters will be edited for clarity and length.
Have you hit a brick wall in your research?
We seek stories of members' most challenging "brick walls" for publication in American Ancestors. To contribute, please send your story to magazine@nehgs.org.Please limit your submissions to 200 words or less, and include your name as you wish it to appear if your item is selected for publication. We regret that we cannot publish or respond to every submission. Published submissions will be edited for clarity and length.
SUBMIT AN ARTICLE
American Ancestors is pleased to list members' recently published family history and source records publications. Books must be published within twelve months of the date of submission. The donation of one copy of each book to the Society is required. In order to have a book listed in American Ancestors, please provide the following:

1) Surname (genealogies), state or subject (other books)
2) Title
3) Author(s)/editor(s)/compiler(s)
4) Place of publication
5) Publisher/self-published
6) Year of publication
7) Hardcover/softcover/other
8) Page count
9) Specify if index, illustrations, or appendixes are included
10) Description of book in 25 words or less
11) Contact/ordering information, including email address

To place your listing, email magazine@nehgs.org. Book donations may be sent to Family Focus, American Ancestors, 101 Newbury Street, Boston, MA 02116-3007.
FAMILY ASSOCIATIONS AND DNA STUDIES IN PROGRESS
Family association events and DNA Studies in Progress are announced free for NEHGS members on a space-available basis. (The same notice will be published only once per year.) Event notices should be submitted at least six to nine months prior to the event date. To submit your brief notice (75 words or less), email: magazine@nehgs.org with "Family Associations" or "DNA studies in progress" in the subject line.
SUBMIT AN ARTICLE
For information on writing and submitting an article to American Ancestors, please click here to review our writer's guidelines.