An award-winning publication
American Ancestors is a unique, full-color magazine that comes out four times a year, and offers compelling information for family historians of all levels. Features cover useful genealogical sources, helpful research strategies, compelling historical accounts, and interesting case studies. American Ancestors is a benefit of membership starting at the Individual level, as both a print publication and an online PDF.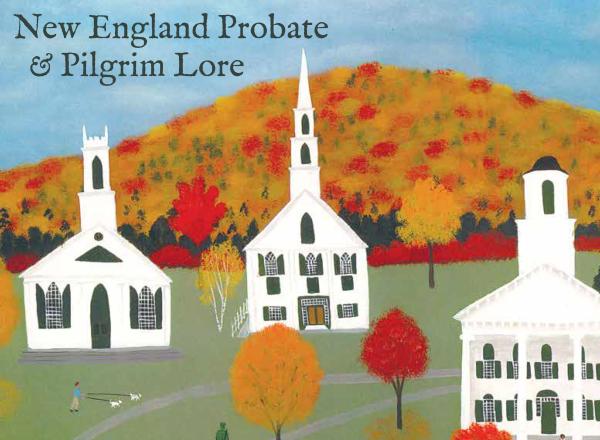 Fall 2022 issue now available
The fall issue of American Ancestors focuses on common pitfalls in genealogical research, along with articles on Pilgrims, a whaling ship, Justice Ketanji Brown Jackson, Queen Elizabeth II, Jewish recipes, and more.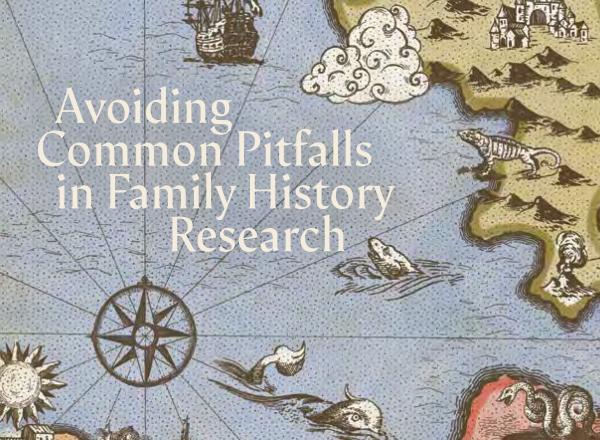 Preview the latest issue
Volume 23, Number 3, Fall 2022
Avoiding Common Pitfalls in Family History Research
| | |
| --- | --- |
| A Message from Our President & CEO | Staff Profile |
| In This Issue | Obituaries |
| Branches of Our Family | Staff List |
| News | Family Focus |
| Programs & Tours |   |
Features
Avoiding Common Pitfalls in Family History Research
Ann G. Lawthers

The Story of the John, a Whaling Ship
Sherill Baldwin

Readers' Genealogical Mistakes

The Ancestry of Justice Ketanji Brown Jackson
Sarah J. Dery

1622
Robert Charles Anderson, FASG

Queen Elizabeth II: 70 Years
Gary Boyd Roberts
Columns
Genetics & Genealogy
A Proposed New Line from Alexander1 Baker of Boston
Frederick C. Hart, Jr., CG, FASG, FGBS, and Lois Gee Lacy

From Our Collections
Commemorating the First Congress
Gerald W. R. Ward and Lynn Betlock

Focus on New York
"They Being Long Dead, Yet Speak": Three Centuries in the Bowne House Archives
Charlotte Jackson

Wyner Family Jewish Heritage Center Spotlight
Archives Nosh: Jewish Holiday Recipes from the Collections
Stephanie Call
Access the members-only archive
Download past issues
You can access and download all past issues of American Ancestors magazine from 2010 to present with your American Ancestors/NEHGS membership.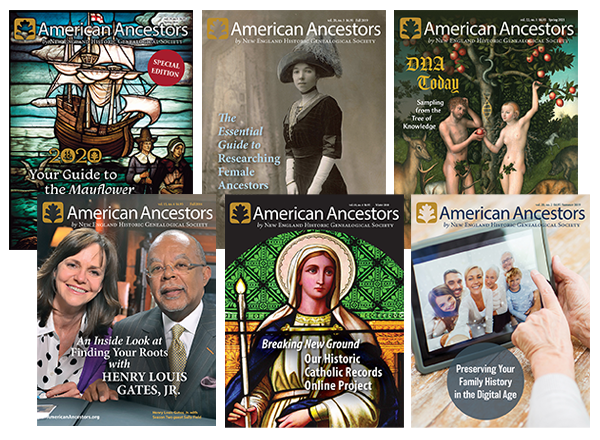 Search past magazine issues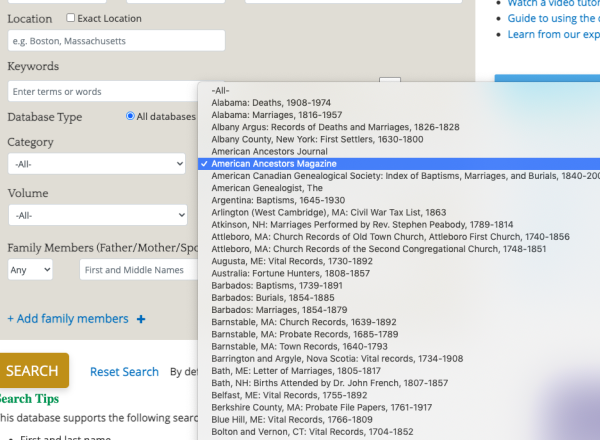 LETTERS AND FEEDBACK
Email letters to magazine@nehgs.org or American Ancestors magazine, 10 Newbury Street, Boston, MA 02116. We regret that we cannot reply to every letter. Published letters will be edited for clarity and length.
Have you hit a brick wall in your research?
We seek stories of members' most challenging "brick walls" for publication in American Ancestors. Send your story to magazine@nehgs.org. Please limit your submissions to 200 words or less; include your name and American Ancestors/NEHGS member number. We regret that we cannot publish or respond to every submission. Published submissions will be edited for clarity and length.
SUBMIT A BOOK NOTICE
American Ancestors is pleased to list members' recently published family history and source records publications. Books must be published within twelve months of the date of submission. In order to have a book listed in American Ancestors, please provide the following:
NEHGS member #
Section (choose one) Genealogies or Other Books
Subject
Title
Author/editor/compiler
Place of publication
Publisher/self-published
Year of publication
Hardcover/softcover
Price
Page count
Specify if index, illustrations or appendixes are included
Description of book in 25 words or less
Contact/ordering information
To place your listing, email magazine@nehgs.org.
FAMILY ASSOCIATIONS AND DNA STUDIES IN PROGRESS
Family association events and DNA Studies in Progress are announced free for NEHGS members on a space-available basis. (The same notice will be published only once per year.) Event notices should be submitted at least six to nine months prior to the event date. To submit your brief notice (75 words or less), email: magazine@nehgs.org with "Family Associations" or "DNA studies in progress" in the subject line.
SUBMIT AN ARTICLE
For information on writing and submitting an article to American Ancestors, please click here to review our writer's guidelines.