American Inspiration

A best-selling author series by American Ancestors
Stories of American history, heritage, and culture
As part of our mission to educate, inspire and connect people to their family history, the American Inspiration Author Series explores themes of personal identity, families, immigration, and social and cultural history. Discover inspiring and thought-provoking stories of American families and the complex history which has shaped this country.
Brought to you by
The Brue Family Learning Center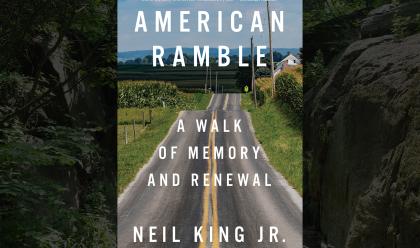 Neil King with American Ramble: A Walk of Memory and Renewal
Neil King Jr.'s desire to walk from Washington, D.C., to New York City began as a whim and soon became an obsession. Over an extraordinary 26 days, he journeyed through historic battlefields and cemeteries, over the Mason-Dixon line, past Quaker and Amish farms, along Valley Forge stream beds, atop a New Jersey trash mound, across New York Harbor, and finally, to his ultimate destination: the Ramble, where a tangle of pathways converges in New York's Central Park.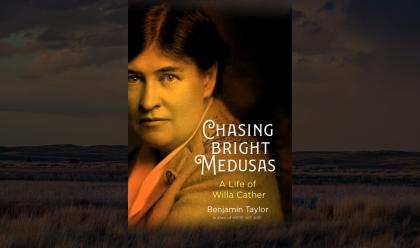 Benjamin Taylor with Chasing Bright Medusas: A Life of Willa Cather
Celebrating one of America's greatest female novelists, this tender biography brings to life Willa Cather -- her artistry and endurance, her immigrant family and the prairies on they lived, and her trailblazing success as a journalist and writer.
Moderated by Mary Beth Norton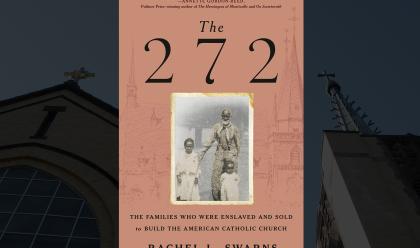 Rachel L. Swarns with The 272: The Families Who Were Enslaved and Sold to Build the Catholic Church
In this groundbreaking account, journalist, author, and professor Rachel L. Swarns follows one family through nearly two centuries of indentured servitude and enslavement to uncover the harrowing origin story of the Catholic Church in the United States. Through the saga of the Mahoney family, she demonstrates how slavery fueled the growth of the American Catholic Church and shines a light on the enslaved people whose forced labor helped to build the largest denomination in the nation.
Moderated by Stephanie McCurry
Stay up-to-date on American Inspiration news and events
Enjoy a selection of photos from past in-person American Inspiration events.
Visit our Video Library to watch all past American Inspiration Author Series events