Generations: Artistic Expressions of Heritage and Identity with Helina Metaferia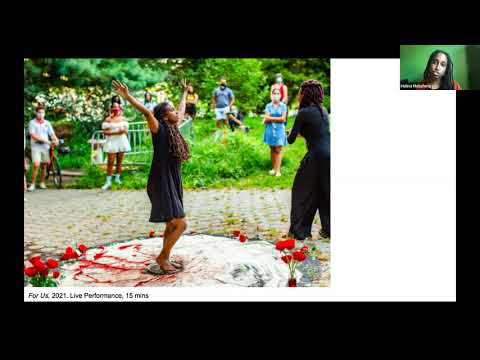 Presented by Helina Metaferia
Moderated by Michelle Millar Fisher
The family and community that precede us shape how we see the world today. From pride in identity to the effects of suffering across generations and the desire to imagine better futures, how do we process the memories and experiences we inherit? In her most recent exhibit at the MFA Boston, "Helina Metaferia: Generations" (open until April 4, 2022), interdisciplinary and research-based artist, Helina Metaferia uses collage, video, and installation to explore how we carry on the legacies of our elders, the kinship we find in our contemporaries, and the many ways these relationships inform and shape us. In this vibrant and illustration-rich presentation, Ms. Metaferia and Michelle Millar Fisher, Ronald C. and Anita L. Wornick Curator of Contemporary Decorative Arts at the MFA Boston, will discuss the exhibit, her body of work, and her creative process involving researching oral histories and archives; understanding her family history and heritage; and collaborating with communities.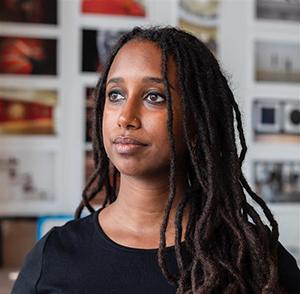 Helina Metaferia is an interdisciplinary artist working across collage, assemblage, video, performance, and social engagement. Her work interrogates the body's relationship to sites, especially as it relates to notions of identity and citizenship. Metaferia received her MFA from Tufts University's School of the Museum of Fine Arts and attended the Skowhegan School of Painting and Sculpture. Recent solo exhibitions include Museum of Fine Arts, Boston, MA; Museum of African Diaspora, San Francisco, CA; and New York University's The Gallatin Galleries, New York, NY. Group exhibitions include Museum of Contemporary Art Detroit, Detroit, MI; Smack Mellon, Brooklyn, NY; and Modern Art Museum, Addis Ababa, Ethiopia. She is currently an artist in residence at Silver Art Projects at the World Trade Center in New York City, and is a participant of the 2021 Drawing Center's Viewing Program. Metaferia's work has been written about in several publications, including The New York Times, Financial Times, Artnet News, Hyperallergic, The Art Newspaper, The Washington Post, The Boston Globe, and The San Francisco Chronicle. She currently serves as Assistant Professor at Brown University in the Visual Art department.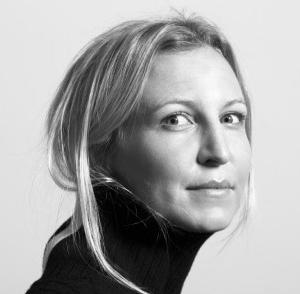 Michelle Millar Fisher is currently the Ronald C. and Anita L. Wornick Curator of Contemporary Decorative Arts at the Museum of Fine Arts, Boston. Her work focuses on the intersections of people, power, and the material world. At the MFA, she is working on her next book, tentatively titled Craft Schools: Where We Make What We Inherit, and, as part of an independent team of collaborators, on a book (MIT Press 2021), exhibition, curriculum, and program series called Designing Motherhood: Things That Make and Break Our Births. Find it on Instagram at @designingmotherhood. The recipient of an MA and an M.Phil in Art History from the University of Glasgow, Scotland, she received an M.Phil from and is currently completing her doctorate in art history at The Graduate Center at the City University of New York (CUNY).