Portable Genealogist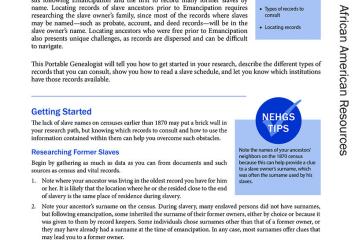 Portable Genealogist: African American Resources
$7.95
This guide is designed to help you through the challenging process of locating your African American ancestors. It provides tips for getting started, summarizes the various documents and records you should consult, and shows you how to read the elements of a slave schedule. This helpful guide also features a chart showing where you can locate the different types of records described.

The four-page laminated guide can fit easily in your research binder.
By Meaghan E. H. Siekman, Ph.D.