Learn about our research process
Discover your family history, heritage, and culture with Research & Library Services experts!
Our 20-person team is knowledgeable in all geographic areas and can assist in any type of research inquiry. To begin your journey with us, you will start with an Expert Assessment. During this review, your expert researcher will evaluate your inquiry, complete preliminary research, and provide personalized recommendations for you to achieve your research goals. Upon completion, you can decide to continue your project with our Research Team or use the provided recommendations to continue researching on your own.
Pricing for our Expert Assessment starts at $700 for American Ancestors members and $840 for non-members.
Research For Hire Projects
Custom Family Book
Our Custom Family Book is a perfect keepsake for any family. Our expert researchers can compile your ancestry in book form, which can include photos, family stories, and even a special introduction for future generations to read. This personalized report is great for families who want to capture their life-long genealogy research or for individuals who are just starting out with their family tree research. The finished report will be in PDF form, which can be bound in spiral or hardcover (additional fees for binding services).
Archives and Family Collections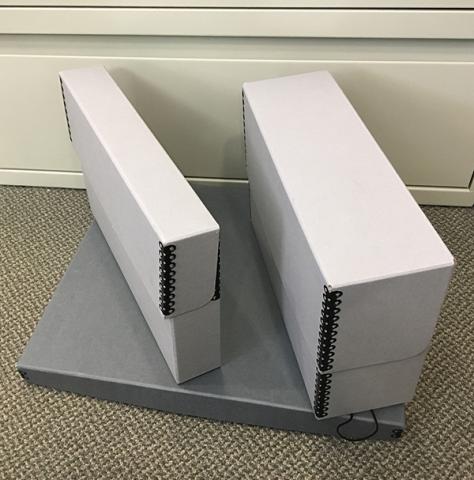 We can preserve and sort family documents, photos, and paper heirlooms, into a labeled, easy-to-access archive for you and your descendants. You provide us with the materials – we will work to establish order by arranging into folders and boxes. Each archive will include a convenient, easy-to-follow guide to understanding how your archive is arranged. Pricing is customized and is based on box size. View an example
| | | |
| --- | --- | --- |
|   | Small Box | Large Box |
| Guests | $5,440 | $6,256 |
| Individual, Family, Friend, or Associate Membership | $4,500 | $5,175 |
| Supporter, Benefactor, or Life Membership | $4,029 | $4,624 |
| Patron Membership | $3,555 | $4,080 |
Dual Citizenship
Dual citizenship (or multiple citizenship) is when an individual has citizenship in two countries concurrently. Our experts can help determine if you qualify for dual citizenship, help to obtain all the necessary documentation, and guide you through the process of submitting to another country for nationality. View an example
Lineage Society Application
Our Research & Library Services Team has been helping people complete their research to join lineage societies - such as The Mayflower Society, The General Society of Colonial Wars, Sons/Daughters of the American Revolution, The National Society of The Colonial Dames of America, the Society of the Cincinnati, Magna Carta, and scores of others - for more than a century. From finding a line, to validating already compiled documentation, to assisting with finishing the application process - we will work to document your lineage and help you join any lineage society. View an example
Custom Charts
Customized charts are a popular service offered by the Research & Library Services team at American Ancestors/NEHGS. We work to validate your family research and design a personalized family chart for you to display with pride. A researcher will examine each generation, analyze the validity, and determine the accuracy of your research. This way you can claim your ancestry with confidence! Charts are offered in PDF format and NEHGS can print your chart on 11" x 17" paper. Larger formats can be purchased through third-party companies.
Clean up an Ancestry Tree
Clean up your family tree and get re-organized! We will work to remove any duplicate ancestor profiles, format names, dates, and locations throughout, and correct any family lines that are entered in error. During this service, you can authorize a Researcher to tidy-up a specific number of generations, a specific family surname, or even your entire family tree! View an example
Create an American AncesTREE
With any of our research inquiries, we can create a family tree for you on American AncesTREES. This FREE online family tree experience from American Ancestors will allow a tree to be created from scratch, or we can import an existing family tree to our site. Once established, you can get hints to grow your tree, use social media features to share your tree with friends and family, and advance your genealogical research.
While the standard version of American AncesTREES is always FREE for guests and research level members, higher-level plans with additional features are available at a low annual cost.