Deli/ghtful Bites: The Jewish Deli Experience
June 17, 2022
6:00 p.m. - 8:00 p.m. ET
American Ancestors Research Center, 99-101 Newbury Street, Boston, MA
Join the Wyner Family Jewish Heritage Center for a special event featuring Shabbat dinner and a program with Ellen Rovner, PhD, who will take you on a tasty trip into the world of delis. Learn more about the history of delis in the U.S., including some memorable local delis of the past; the resurgence of the Jewish deli; and what makes a deli a unique experience. Catering provided by Mamaleh's Delicatessen. There will also be a spread of deli-adjacent materials on exhibit from the JHC archives. Bring your appetite and your memories!
Dietary laws will be observed.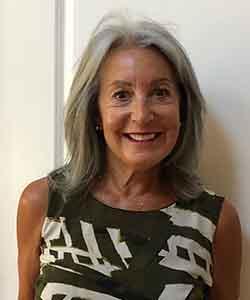 Ellen Rovner, PhD.
Ellen Rovner, PhD., is an anthropologist and food historian. She is the founder of the Chelsea Gateway Project/Chelsea Jewish Tours, which creates a forum for the expression of immigrant experiences by walking through the landscape of Chelsea's one-time Jewish community.
American Ancestors Research Center, 99-101 Newbury Street, Boston
42.351637564476, -71.07528245