Classical Shindig: Amateur Artistry From Two New Orleans Gentlemen
January 5, 2024
4:00 p.m. - 5:00 p.m. ET
Free
Curt DiCamillo
Join two of New Orleans' most beloved hosts and concert pianists, Michael Harold and Quinn Peeper for an online tour of their antique-filled, mid-19th century New Orleans Garden District home. They will share seasonal celebrations, book club events, and parties they've hosted for family, friends, and non-profits at their home and reveal personal stories that will take us on a journey from Mississippi County, Arkansas to the streets of New Orleans to a Royal Centennial Gala with Princess Anne―there's nothing these two won't do to celebrate their love of food, music, and people.
Our Special Thanks to Our Series Sponsors the Joseph and Robert Cornell Memorial Foundation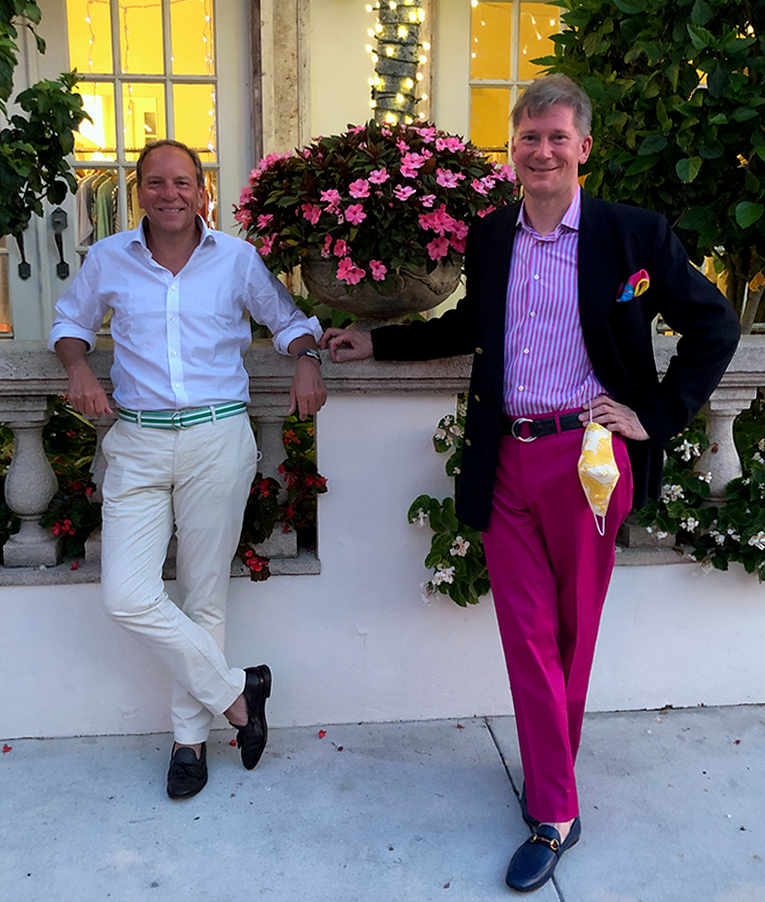 Michael Harold, a lawyer and native of New Orleans, is the owner of YSR Search LLC, a firm that specializes in the placement of lawyers throughout the Gulf South. He earned a degree in Spanish from the University of the South and a J.D. from Louisiana State University Law School. Michael began studying the piano at the age of eight and has played in concert halls around the world. He serves on the boards of numerous organizations that focus on Spanish and French culture and education, as well as classical music.
Born in Arkansas, Quinn Peeper practices obstetrics and gynecology at Touro Infirmary, New Orleans. After graduating from Washington and Lee University (B.S.), he attended University College, Oxford (B.A., M.A), and then entered Columbia University College of Physicians and Surgeons (M.D.). Quinn's Carnegie Hall debut was in 1997; in 2004 and 2022 he played with the Louisiana Philharmonic Orchestra. He is chairman of The English-Speaking Union of the USA and a trustee of the National Trust for Scotland USA. Quinn is also His Britannic Majesty's Honorary Consul to New Orleans.
Curt DiCamillo, who joined American Ancestors/NEHGS in February of 2016 as the organization's first Curator of Special Collections, is an internationally recognized authority on British historic houses and the decorative arts.