American Inspiration

A best-selling author series by American Ancestors
Stories of American history, heritage, and culture
As part of our mission to educate, inspire and connect people to their family history, the American Inspiration Author Series explores themes of personal identity, families, immigration, and social and cultural history. Discover inspiring and thought-provoking stories of American families and the complex history which has shaped this country.
Brought to you by
The Brue Family Learning Center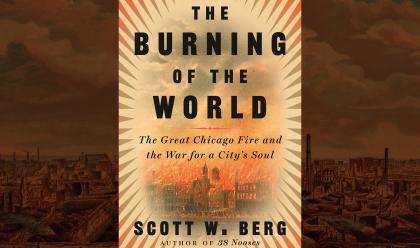 Scott W. Berg with The Burning of the World: The Great Chicago Fire and the War for the City's Soul
This enthralling account of one of the most infamous calamities in history tracks the path of the Great Chicago Fire, offering an eye-opening look at its aftermath and the people and forces behind the city's reconstruction.
American Inspiration Author Series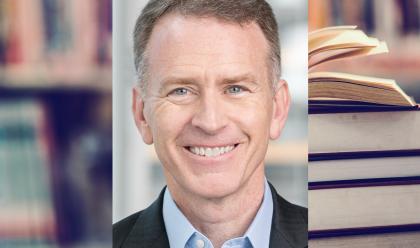 Writing History with the Celebrated NPR Host and Author Steve Inskeep
In this special Writing History event, Steve Inskeep, the popular historian-author and host of NPR's Morning Edition and Up First, presents his new book, Differ We Must, a compelling and nuanced exploration of Abraham Lincoln's political acumen. The evening closes with an extended discussion about the hows and whys of writing about history.
American Inspiration Author Series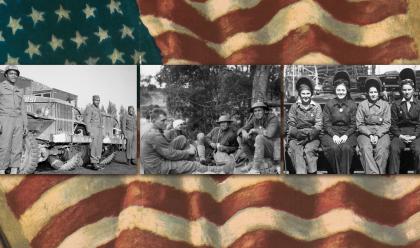 Stories from War and Wartime, 1918-1945: Researching Veterans and Your Family's Experience of the World Wars
Join our panel of experts, featuring genealogist David Allen Lambert, historian Matthew F. Delmont, and writer Adam Hochschild, for a conversation course discussing how documents can shed light on the lives of World War veteran ancestors.
Moderated by Brooke Blower
American Inspiration Author Series
Enjoy a selection of photos from past in-person American Inspiration events.
Visit our Video Library to watch all past American Inspiration Author Series events