Resources at American Ancestors
1:00:03
What's New at American Ancestors
Stay up to date with what's new at American Ancestors with this webinar series including new databases, projects, and more.
Resources at American Ancestors
1:00:57
Genealogy for the Next Generation: A National Family History Curriculum
Join Youth Genealogy Curriculum Coordinator Dustin Axe as he shares objectives, content and inclusive teaching strategies from our new national curriculum, designed to introduce all students to the benefits of family history research.
Resources at American Ancestors
1:06:23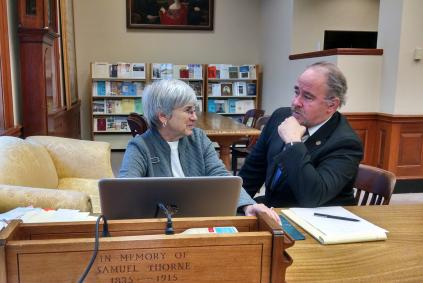 DNA Consultations at American Ancestors
Have you taken a DNA test and need help deciphering results? Learn about how an American Ancestors DNA consultation can help you make the most of using DNA in your family history research.