Help fund original family history scholarship
About Scholarly Publications
American Ancestors and New England Historic Genealogy produces some of the most important publications in the field of genealogy, both periodicals and books, in print and online, reflecting our continuing commitment to excellence in genealogical scholarship.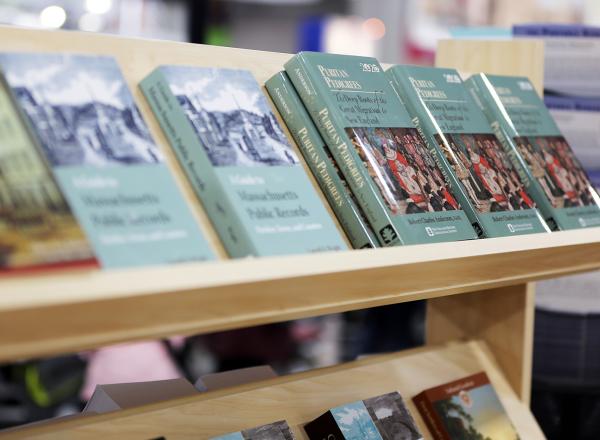 Some of the published scholarship you can support are:
Your opportunities for funding publications projects change regularly. Some publication you may support are: Early Vermont Settlers Print Volumes by Scott Andrew Bartley; Family Treasures: 175 Years of Collecting Art and Furniture at the New England Historic Genealogical Society by Gerald W. R. Ward, the Katharine Lane Weems Senior Curator of American Decorative Arts and Sculpture Emeritus at the Museum of Fine Arts, Boston; and Mayflower Migration by Robert Charles Anderson, FASG
Mayflower Descendant, a journal of Pilgrim genealogy and history, is one of the most highly respected scholarly journals in the field of genealogy. First published in 1899 by George Ernest Bowman, founder of the Massachusetts Society of Mayflower Descendants, which published the journal until 2014, the Mayflower Descendant has long been a highly regarded source of scholarship relating to Mayflower families and related genealogies, their origins in England, and their lives and places of residence in America.
Published quarterly since 1847, The New England Historical and Genealogical Register is the flagship journal of American genealogy and the oldest in the field, focusing on authoritative compiled genealogies. Typical articles also solve genealogical problems, identify immigrant origins, or present treatments of multiple generations.
The Weekly Genealogist is the most important way for us to reach out to you—our American Ancestors constituents—to keep you up to date on family history happenings. Our Vita Brevis blog is written by both staff and members. The blog allows authors to write in a more informal forum and provide you have an opportunity to publish your stories and discoveries.