Scotland: The Global History, 1603 to the Present
April 7, 2023
1:00 p.m. - 2:15 p.m. ET
Free
Curt DiCamillo
In partnership with the National Trust for Scotland Foundation USA
Presented by Murray Pittock
Scotland is one of the oldest nations in the world, yet by some it is hardly counted as a nation at all. Neither a colony of England nor a fully equal partner in the British union, Scotland's history has often been seen as simply a component part of British history. But the story of Scotland is one of innovation, exploration, resistance—and global consequence.

Join author and historian Murray Pittock as he discusses his most recent work "Scotland: The Global History, 1603 to the Present" and the country's place in the world. From the Thirty Years' War to Jacobite risings and today's ongoing independence debates, Scotland and its diaspora have undergone profound changes. Pittock's ground-breaking account reveals the diversity of Scotland's history and shows how, after the country disappeared from the map as an independent state, it continued to build a global brand.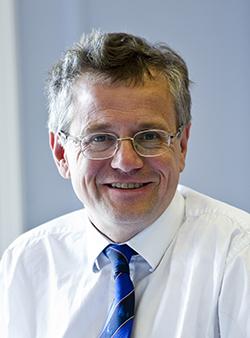 Murray Pittock MAE FRSE is a Scottish historian, Bradley Professor of Literature at the University of Glasgow, and Pro Vice Principal at the University, where he has served in senior roles including Dean and Vice Principal since 2008. His books include "Culloden," "Enlightenment in a Smart City," "The Myth of the Jacobite Clans," and "Robert Burns in Global Culture."