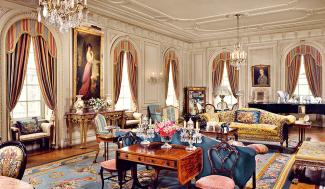 Hidden Philadelphia
Explore classic architecture in the Athens of America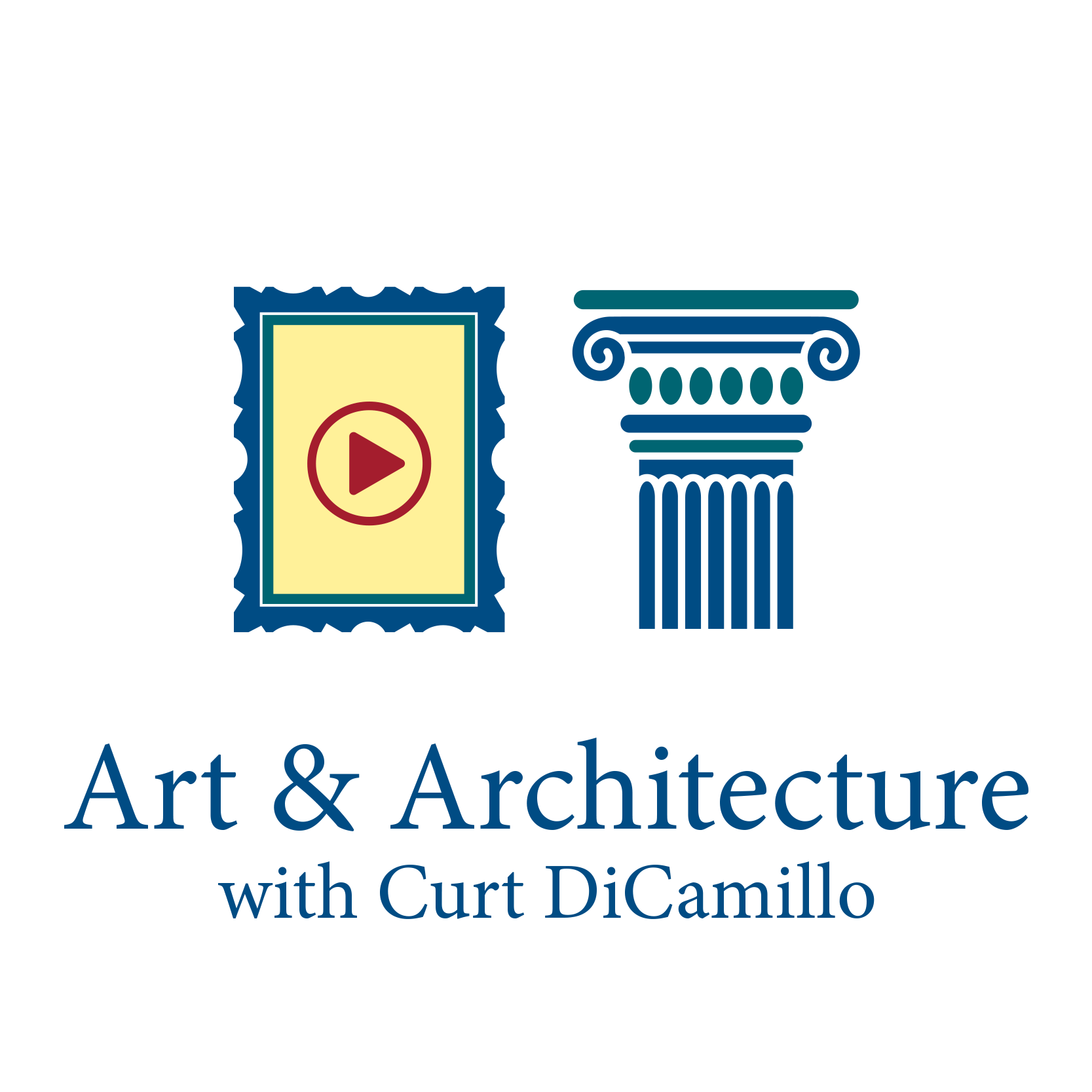 Join us this spring on an odyssey to 21st century Philadelphia, the Athens of America and birthplace of American independence. Accompanied by Curt DiCamillo and historian Jim Mundy, and other experts along the way, we will explore the great treasures of art and architecture that define this city as one of the most important cultural and historical destinations in the United States.
Tour highlights include private guided visits to Andalusia, William Strickland's Greek-revival mansion; Ardrossan, Horace Trumbauer's Georgian estate and inspiration for The Philadelphia Story; early 19th century townhouses on Philadelphia's most elegant street; the First Bank of the United States; and two national architectural masterpieces: Thomas Ustick Walter's Girard College and John Haviland's Eastern State Penitentiary. Additional visits include the estates and houses of the Duponts and Pitcairns. We will end our tour with a farewell dinner at Carpenters' Hall, meeting place of the first Continental Congress.
Our home will be the centrally-located Inn at the Union League, whose Second Empire and Beaux Arts clubhouse combines distinctive history and old world hospitality with delicious local cuisine.
Thursday, May 12
Arrive in Philadelphia
Friday, May 13
Androssan
Nemours Mansion & Garden
Saturday, May 14
Wanamaker Chapel
Edward C. Knight, Jr. House
Rittenhouse Square
Delancey Street Townhouses
Sunday, May 15
Eastern State Penitentiary Historic Site
Reading Terminal Market
Wanamaker's
Founder's Hall
First and Second Banks of the United States
Monday, May 16
Andalusia
The Woodlands
Carpenters' Hall
Tuesday, May 17
Departures
Inn at the Union League of Philadelphia
39.949967252407, -75.16442835331
Tour Cost Details
Payment by check:
Land Package: $4,595 per person based on double occupancy
Single Supplement: $595 (For those who wish single occupancy, a limited number of spots are available on a first-come, first-served basis.)

Payment by credit card (online, by phone, or by mail)
Land Package: $4,755 per person based on double occupancy
Single Supplement: $615 (For those who wish single occupancy, a limited number of spots are available on a first-come, first-served basis.)

Tour price is per person, based on double occupancy, with a minimum of 12 payment participants.
Tour Price Includes
Five (5) nights' accommodation at Four Diamond Inn at the Union League; breakfast daily, three (3) lunches, 2 drinks receptions, four (4) dinners; all sightseeing and admission charges as outlined in the itinerary; land transportation by deluxe air-conditioned coach; bottled water on coach; leadership of Curt DiCamillo and Jim Mundy for duration of the tour; expert local guides for planned sightseeing activities; gratuities at included meals and for guides and drivers; service charges and taxes; complete pre-departure documentation and materials, including recommended reading list, travel tips, and destination information.
Tour Price DOES NOT include
Airline tickets, airline taxes, or fuel surcharges; baggage fees, airport porterage; airport transfers; meals other than those specified in the itinerary, gratuities for hotel cleaning staff; personal items such as telephone calls, room service, a`-la-carte orders, specialty wines and liquors, valet/laundry service, travel extensions, and tour deviations. If due to weather, flight schedules, or other uncontrollable factors, you are required to spend any additional nights, you will be responsible for your own hotel, transfer, and meal costs. Personal insurance for health, baggage, and tour cancellation is not included.
Activity Level
This is a moderately active tour that requires some walking over uneven paths with no handrails and standing/walking in museums for up to 2 hours at a time. You will explore neighborhoods on 1 to 2-hour walking tours with several stops, but places to sit are not always guaranteed. As you are visiting many historic sites, elevators may not always be available.

The group will follow a leisurely pace on tour, but it is entirely up to individuals to pace themselves according to their own capabilities. It always is possible to choose not to participate in certain tour activities. Please keep in mind that this program is a group experience and that your level of physical ability could have an impact on the other participants.

We recommend that you consult your personal physician or a specialist travel clinic about your health and the likelihood of experiencing any problems with the physical requirements of this tour. Also discuss any necessary precautions that you should take prior to departure. Some of the visits on tour may require proof of a COVID-19 vaccination and entry may be limited if proof is not provided.
Cancellation Policy
The New England Historic Genealogical Society ("NEHGS") reserves the right to cancel the tour prior to departure for any reason including insufficient numbers of participants. NEHGS reserves the right to decline to accept or retain any person as a member of the tour at any time. If bookings fall below the minimum required, passengers will be advised of additional costs or itinerary alterations before departure date.

All cancellations must be sent by email to Cy Britt at Cy.Britt@nehgs.org or by mail to Heritage Tours, NEHGS, 99-101 Newbury Street, Boston, MA 02116-3007 and shall only be effective upon its acknowledged receipt by NEHGS. Cancellation charges are calculated as of the day notification is received in writing by NEHGS. The costs associated with any tickets purchased for planned activities (as indicated in the itinerary) are non-refundable. The Cancellation Fee covers administrative and operational costs and any penalties assessed by suppliers. No refunds for any unused portion of the tour including, but not limited to, missed meals or any missed sightseeing tours. Costs for promotion, staff, and other group expenses are not refundable. In the case of cancellation, substitutions are not acceptable. The tour cost is non-transferable. If NEHGS cancels the tour due to low registrations, active registrants will receive a full refund of all tour payments.

If a tour member cancels, the following scale of charges is incurred:
Cancellations received more than 90 days prior to the tour start date
(i.e. from the time of deposit up to 60 days prior): $500 (non-refundable administrative fee)
Cancellations received from 90 to 45 days prior to the tour start date: 50% of tour cost
Cancellations received within 45 days of departure: total tour cost
Travel Insurance
Tour participants are encouraged to purchase travel insurance for their protection (regardless of present good health). There are many options for travel insurance. Should you decide to cancel at any time between now and the date of tour departure, NEHGS must strictly abide by the cancellation policy outlined in the Terms and Conditions. Purchasing travel insurance is the best way to protect your financial investment in the trip against unexpected complications. NEHGS will send Trip Cancellation/Interruption Insurance information upon tour registration.
For questions or to pay by check contact Cy Britt, Director
(617) 226-1267