Gilded Tables: The Art of Food and Dining in Edith Wharton's New York
April 29, 2022
4:00 p.m. - 5:15 p.m. ET
Curt DiCamillo
Presented by Carl Raymond
Edith Wharton's novels provide deep insight and observations into the glittering world of Gilded Age New York. It's in the details of architecture, fashion, and social customs, that she gives us her revealing portrait of society.
Join Carl Raymond, host of The Gilded Gentleman history podcast, social and culinary historian, and an Edith Wharton specialist, as he takes us into the world of food and dining in Gilded Age New York. This illustrated talk will provide an overview of where and how people dined, the dishes one would have found on the table, and how a formal dinner would have been served.
Rare archival images, selections from Wharton's writing, and unique primary source menus will take us from the balls of the Vanderbilts and Astors to the tables of JP Morgan and Stanford White.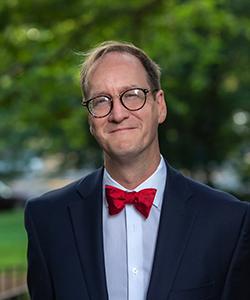 Carl Raymond is the host of The Gilded Gentleman history podcast (produced by Bowery Boys Media). He is a writer and frequent speaker for organizations including the Royal Oak Foundation, Historic Royal Palaces, the English-Speaking Union, the Metropolitan Opera Guild, the National Arts Club and the Merchant's House Museum.