Bill Griffeth with Strangers No More: A Memoir
July 14, 2022
6:00 p.m. - 7:00 p.m. ET
Moderated by Libby Copeland, journalist and author of The Lost Family: How DNA Testing Is Upending Who We Are
Ticket includes Zoom Webinar link and signed copy of Strangers No More sent within the United States.
Following on his remarkable first book about a DNA discovery that rocked his world, The Stranger in My Genes, the retired CNBC anchor looks at identity and family and how DNA testing has forced us to rethink the meaning of these words.
In the summer of 2012, Bill Griffeth learned from a mail-in DNA test that the father who raised him was not his biological father. The family he'd researched back to 17th-century New England was not his own. That devastating experience furthered his understanding of the effects of nature vs. nurture and the meaning of relationships. Griffeth's newly found biological family added a new dimension to his "biographical" life and family. In Strangers No More he shares the good and the bad of this brave new world and reveals another surprise result, concluding that DNA testing may have taken something away from us, but it gives us a lot as well…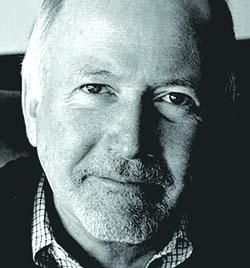 Bill Griffeth covered Wall Street for almost 40 years. In 2019 he retired from day-to-day anchoring duties at CNBC and became an Anchor-At-Large. Among many awards, he was nominated for six Cable ACE awards as Best News Anchor. Griffeth is the author of numerous books including Have At It Sister, an Audible True Crime Original to be released this summer. Strangers No More is the highly anticipated sequel to The Stranger in My Genes, the NEHGS bestseller published in 2016.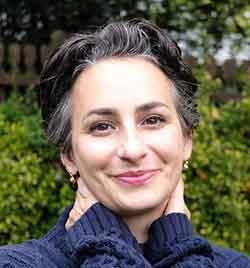 Libby Copeland is an award-winning journalist who writes about culture, science and human behavior for such publications as The Washington Post, The Atlantic, Smithsonian Magazine, The Wall Street Journal, and Fast Company. She has appeared on MSNBC, CNN, and NPR. Her latest, acclaimed book The Lost Family addresses the impact of home DNA testing on the American family. Copeland has been featured in NEHGS publications and programs.