Take Family History Education to New Heights
For classroom teachers at the 4th-6th grade level. We are recruiting classroom teachers to pilot lesson plans with students. We want feedback to improve a national curriculum with the goal to make genealogy accessible to all students.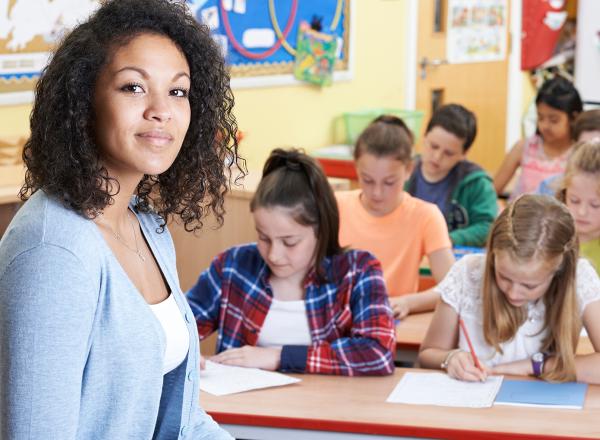 Meet with our Youth Genealogy Curriculum Coordinator via Zoom for an orientation to receive free lesson plans, content, and inclusive teaching strategies. Pilot lessons with your students at your own pace and provide feedback for improvements. Schools within 90 minutes of Boston are eligible to have our Curriculum Coordinator come to your classroom to facilitate lessons in person.
Help bring family history education to new heights!
Pilot Lessons and Strategies
Strategies will empower all students, regardless of their background and family configuration, to develop the skills and agency to conduct genealogical research.
Lessons plans are based on authentic methodologies used by genealogists to trace families back in time. Students will learn to think like a genealogist and create a personalized research plan based on their unique history. They will learn the steps that genealogists follow to conduct research and they will develop critical skills to analyze photographs, read and interpret records, interview people of interest, and more.
All lessons can be adopted to include local history, state standards, and a variety of subjects, including Social Studies and Language Arts.
Anywhere in the Nation
Meet with our Youth Genealogy Curriculum Coordinator via Zoom for a two-hour orientation and introduction to all lessons, content, and strategies. You are then free to implement lessons and strategies in a way that works best for your grade level, students, and subject area.
Ideal teachers will be expected to use at least two hours of classroom time with students, and to provide updates and feedback via Zoom. Students will be expected to research family members or people of interest.
Boston-area Schools
Schools within 90 minutes of Boston are eligible to have our Youth Genealogy Curriculum Coordinator travel to your school to deliver lessons to your students.
Ideal participation involves three sessions in the classroom. All content, lessons, and strategies are flexible to meet the needs of your students. Students will be expected to conduct research between each session, and to provide feedback through simple surveys. All materials will be provided.
Benefits
A draft of all content and lesson plans
Inclusive teaching strategies that ensure genealogy is accessible to all students
A free consultation with a professional genealogist to assist with your personal genealogy research
Free one year subscription to AmericanAncestors.org
Questions?
Contact: Dustin Axe
Youth Genealogy Curriculum Coordinator
Dustin.Axe@nehgs.org
This program is made possible by the support of generous donors.